Patient - Physician - Pharmacist
At MD Custom Rx you will find a staff of professional and caring pharmacists and technicians who are devoted to the patient-physician-pharmacist triad, which consists of the philosophy that by working together we can best meet the individual needs of the patient. Compounding is achieved through this essential triad relationship — patient, physician, and pharmacist. This enables patients to receive the type of personalized care they deserve and allows independent community pharmacists the opportunity to provide superior, patient-oriented services. This triad relationship between the patient, the physician, and the pharmacist is vital to the process of compounding so all three can work together to solve unique medical problems. Every patient is a unique human being and as such must choose a therapeutic approach that meets his or her own personal needs and expectations. Working together, the patient, healthcare provider and compounding pharmacist can identify options from which the patient can choose. The compounding pharmacist can help customize the therapy to fit a patient's needs/preferences regarding dose, dosage form, and flavoring. It only makes sense that the patient, healthcare provider and compounding pharmacist work together, melding their individual knowledge and skills, to produce the best possible therapeutic outcome.
MD Custom Rx works together with Wisconsin doctors and patients to help relieve a wide variety of conditions – Multiple Sclerosis, Autism, Cancer, and many diseases which can be baffling and resistant to treatment are improved through the alternative treatments available from our Wisconsin compounding pharmacy.
Continuing Education with Continuous Facility Testing
Our pharmacists strive to obtain the highest standard of continuing education in order to be the most up-to-date in their knowledge of drug manipulation and compounding techniques.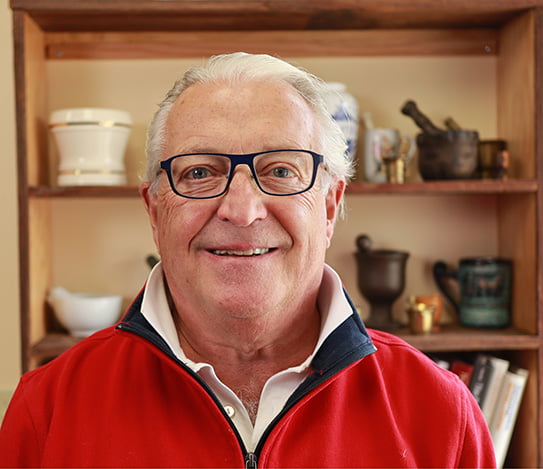 Serving and caring for patients has been a priority of mine since graduating from pharmacy school in 1972. Since 1977, I have owned and operated independent pharmacies focused on unique and specialized services such as diabetes care, nutrition and vitamin consultation, health related educational events, specialized home medical equipment, and Custom Prescription Compounding. Prescription compounding offered me the opportunity to work with patients and their prescribers to solve medication problems. It allowed me to use my pharmacy and chemistry education in meeting the needs of patients I served. It allowed me to resolve medical problems for patients that traditional pharmaceutical company products were not resolving. Prescription Compounding attracted the interest of my daughter, Monica, and is the reason she enrolled in pharmacy school. Upon graduating from UW School of Pharmacy in 2004, Monica and I founded MD Custom Rx, a pharmacy practice entirely dedicated to prescription compounding. Today our family of pharmacists, Monica, her husband Dan, and myself, own and operate MD Custom Rx. The tradition of serving and caring for patients has been carried to the next generation.
In 2022, after exactly 50 years of being a licensed pharmacist, "Dad" decided to hang up this life hat and he did not renew his license. You will still see him at the pharmacy. Although he may no longer be a pharmacist, he is a fixture around here. His mentorship, experience, advice, and wisdom are invaluable, and we will forever be indebted to him to be able to have the honor of carrying on his legacy in MD Custom Rx.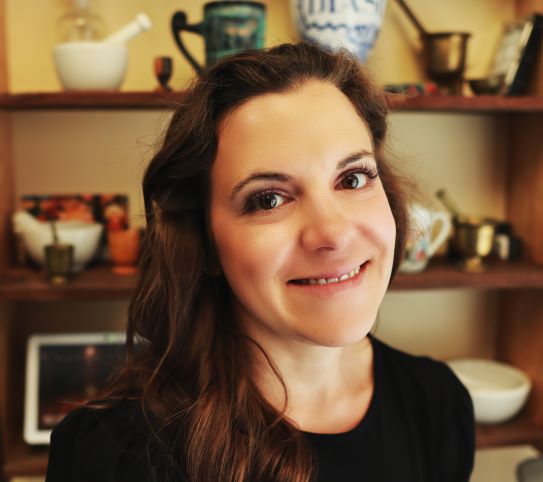 Monica Zatarski, PharmD, RPh
My interest in prescription compounding stems from my father and pharmacy innovator, John Waclawski. I started working at my father's pharmacy at an early age and became increasingly fascinated with the art and science of prescription compounding; in particular, bio-identical hormone restoration. I graduated from the University of Madison with a Doctor of Pharmacy degree in 2004; at which time, my dad and I partnered in opening MD Custom Rx, a compounding-only pharmacy in 2005 to devote the necessary resources to performing the highest quality of compounding. I became instrumental in having MD Custom Rx achieve being the first pharmacy in Wisconsin accredited by the Pharmacy Compounding Accreditation Board in 2009. Working closely with patients and their providers to achieve their health goals has been extremely rewarding!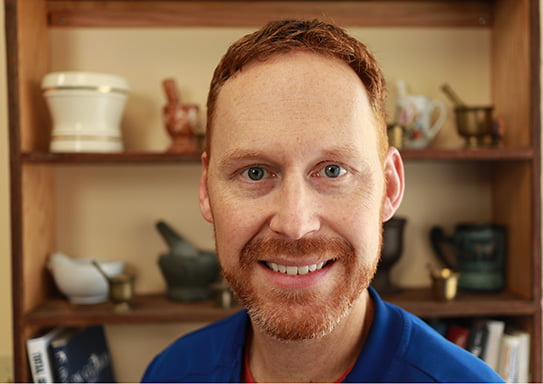 Dan Zatarski, PharmD, RPh
After graduating from the University of Madison with a Doctor of Pharmacy degree in 2003 and having already worked for a large-chain pharmacy, I had the opportunity to work for my father-in-law, John Waclawski, in one of his independent community pharmacies. This is where I really became exposed to prescription compounding and saw how this service is a great benefit to patients. I also began to develop my passion for wellness and tailoring nutritional supplement regimens for patients. I later purchased this pharmacy from my father-in-law but was constantly aware of the services my wife and father-in-law were offering through MD Custom Rx. I then decided to join my family and bring my nutritional supplement expertise to MD Custom Rx full time in 2011, becoming the Pharmacy Manager. I thoroughly enjoy the strong relationships I have built with providers and their patients. Working at MD Custom Rx, I personally can see the direct impact I have on patients' health.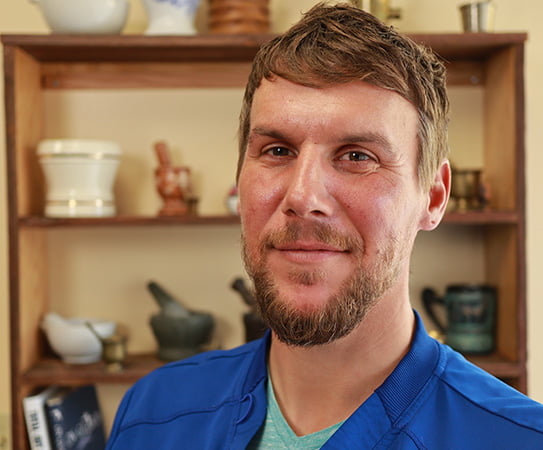 Dane Newville, PharmD, RPh
I graduated from Concordia University of Wisconsin's School of Pharmacy with a Doctor of Pharmacy degree in 2021. Prior to pharmacy I was a Funeral Director and have always felt compelled to help if able regardless of the circumstance. I was pulled into pharmacy from the realization that this career had all the dynamics I enjoy; a combination of chemistry, math, physiology, charity, and service. After receiving the position at MD Custom Rx, I was exposed to a high level of compounding pharmacy, nutritional supplementation, and integrative care. The team at MD Custom Rx are making positive changes on both individual and community levels, how could I not want to be a part of that?! Every day I find myself grateful for the opportunity and the service I am allowed to provide.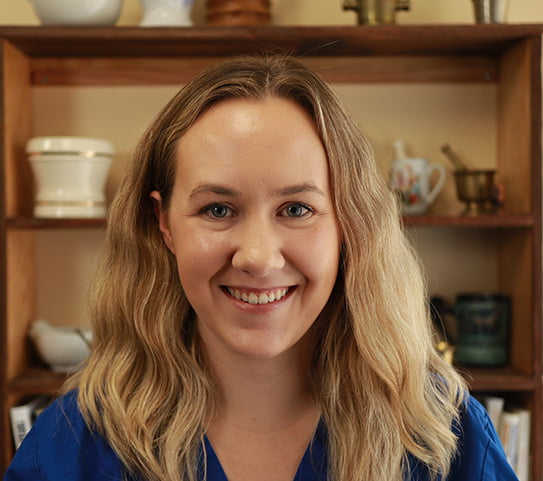 Emily Bronikowski, PharmD, RPh
I graduated from Concordia University Wisconsin with my Doctor of Pharmacy and Master of Business Administration in 2021. I completed pharmacy school and business school together since I knew I wanted to not only be an exceptional pharmacist wherever I worked, but I also wanted to have the tools to understand and support a business. I have always been passionate about people and helping them achieve their health goals. Growing up, I became interested in medication and wellness through watching my dad manage his type 1 diabetes. Working at an independently owned pharmacy has given me the opportunity to provide the highest level of care to my patients by allowing more of a patient centered experience. Compounded medicine has revolutionized the world of pharmacy and I am thrilled to be a part of a team that is truly changing lives for the better.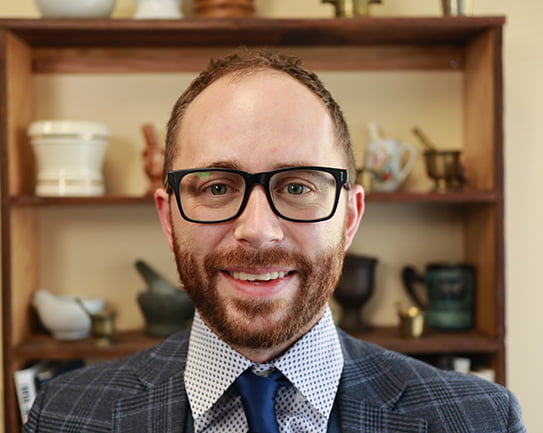 Tucker Stewart, PharmD, RPh
My interest in pharmacy began in high school when I found work as a technician at a local hospital. When I began pharmacy school at UW-Madison in 2012, I learned that many of the chronic conditions causing catastrophic consequences and hospitalizations could have been prevented. I was blessed to find that my passions lay in assisting patients in preserving the health and independence in the outpatient world through education and empowerment. Following my graduation from pharmacy school in 2016, I was accepted into the UW Pharmacy Community Residency Program at Medicine Shoppe in Two Rivers, WI. During my residency I advanced my knowledge of progressive independent pharmacy practice. I developed a research study aimed at identifying the risks of excessive medication burden in older adults, with a focus on preventing falls that result in loss of independent living and require advancement to skilled nursing care.
Following my residency, I worked at independent pharmacies and gained an appreciation for the role of nutraceuticals and high-quality vitamins play in preserving health and wellness. I have incorporated this knowledge into a balanced-lifestyle that includes a focus on exercise and nutrition. I began working at MD Custom Rx in June 2022 and have been blessed to work with a team that shares my pharmacy philosophy. Finding novel solutions to the healthcare needs of my patients through collaborative teamwork, close communication with prescribers, and encouraging use of nutraceuticals provides me with professional gratification and allows me to pursue what makes me passionate about my career in pharmacy.